Siretta Ltd is a United Kingdom based leading manufacturer and developer of IoT products and IoT solutions for industrial markets and business to business applications.
They have extensive knowledge with a focus on cellular technologies in support of 2G (GPRS), 3G (UMTS), 4G (LTE), NB-IoT and LTE Category M.
Frequencies are typically within the 75MHz – 5.8GHz range covering the HF, VHF, ISM, Cellular, GNSS frequencies.
All communications NV is the official distributor for the BENELUX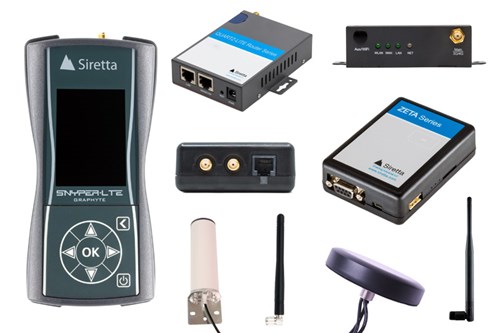 NAVIGATING TO AN ANTENNA SOLUTION
Alpha Range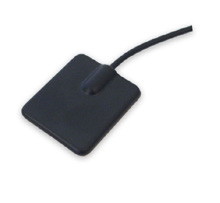 ALPHA antennas have a strong adhesive base for secure mounting without the need to drill fixing holes. The attached cables allow flexibility for locating the antenna in an optimum position for signal reception. Great for mobile or tracking applications.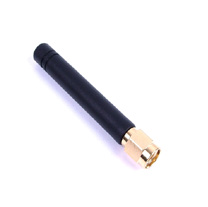 DELTA antennas directly connect to equipment avoiding cable losses. Various styles and sizes support different application needs with some having knuckle joints to reorient the antenna to provide better signal paths.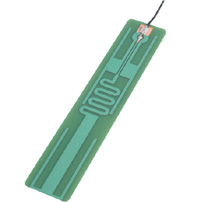 ECHO range antennas are designed for embedded applications where discrete communications is preferred. Design in the comms solution at an early stage in the project, ideal for public area devices like self-service kiosks.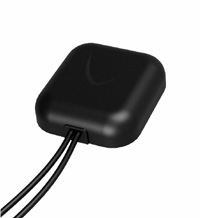 MIKE antennas have a magnetic base which means they are easy to mount and relocate. Ideal for mobile comms and transportation use within the freight industry.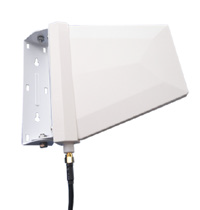 OSCAR antennas are wall or bracket mount antennas for outdoor applications. Typically, high gain antennas which come in a variety of styles dependent on whether the application requires omni (360°) signal paths or yagi (directional) signal paths for point to point communication.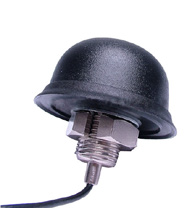 TANGO antennas are ideal for applications like street furniture and provide a level of robustness to protect against vandalism. The low-profile designs are a discrete way of hiding the antenna whilst allowing for out of device comms. Some antennas in the range have IP protection to allow outdoor use.
DETERMINING THE MOST SUITABLE SNYPER FOR CELLULAR SITE SURVEYS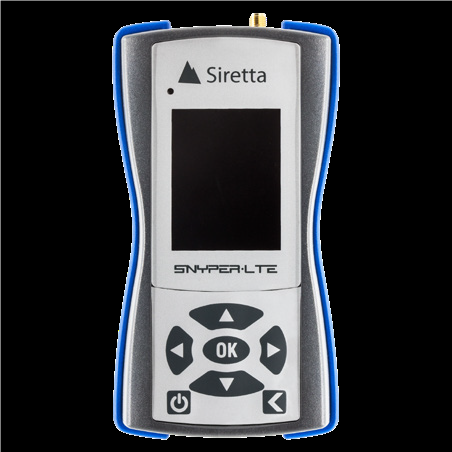 DESCRIPTION: Sim Free, Single Survey Storage, LTE Analyser
COVERAGE: EU & USA Frequency Models
USB I/F: Interface for download of device results to a PC, as well as for device charging
ANALYTICAL TOOLS: Results available in CSV and graphical HTML format on a PC
LANGUAGE OPTIONS: English, French, German, Italian & Spanish
DISPLAY OPTIONS: For brightness, text colours, and dimming
CARRYCASE: Rugged carrycase to protect device and accessories
ACCESSORIES: Antennas, PSU, USB cable & car charger
MAPPING PORTAL: CloudSURVEY for results mapping and storage**
STORAGE: 1 single cycle survey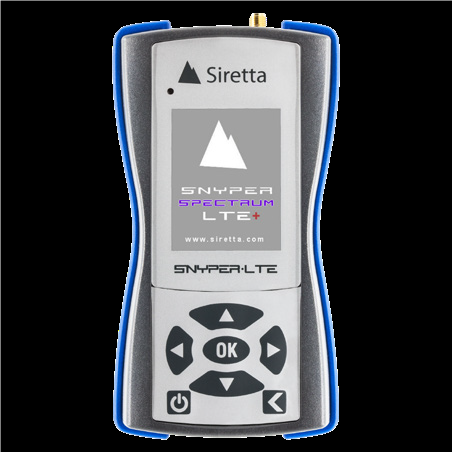 DESCRIPTION: Sim Free, Multi-Survey Storage, LTE Analyser
COVERAGE: EU Frequency Model
USB I/F: Interface for download of device results to a PC, as well as for device charging
ANALYTICAL TOOLS: Results available in CSV and graphical HTML format on a PC
LANGUAGE OPTIONS: English, French, German, Italian & Spanish
DISPLAY OPTIONS: For brightness, text colours, and dimming
CARRYCASE: Rugged carrycase to protect device and accessories
ACCESSORIES: Antennas (incl. LiveSCAN), PSU, USB cable & car charger
MAPPING PORTAL: CloudSURVEY for results mapping and storage**
STORAGE: Saves over 50 single cycle surveys.
SCANNING: LiveSCAN feature for assistance with antenna alignment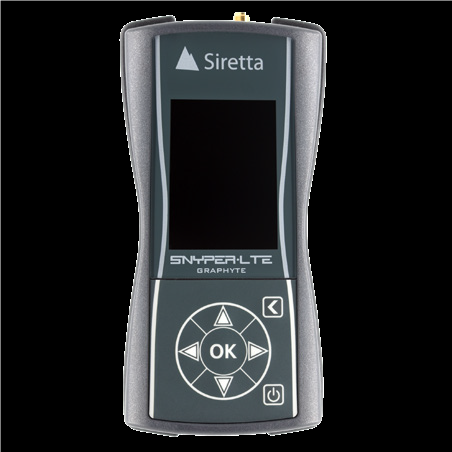 DESCRIPTION: Sim Free, Multi-Survey Storage, LTE Continuous Logger & Analyser
COVERAGE: EU & USA Frequency Models
USB I/F: Interface for download of device results to a PC, as well as for device charging
ANALYTICAL TOOLS: Results available in CSV and graphical HTML format on a PC
LANGUAGE OPTIONS: English, French, German, Italian & Spanish
DISPLAY OPTIONS: For brightness, text colours, and dimming
CARRYCASE: Rugged carrycase to protect device and accessories
ACCESSORIES: Antennas (incl. LiveSCAN), PSU, USB cables & car charger
MAPPING PORTAL: CloudSURVEY for results mapping and storage**
STORAGE: Saves over 50 x 1 cycle surveys. For multi-cycle surveys see Graphyte manual
SCANNING: LiveSCAN feature for assistance with antenna alignment
EXTENDED SURVEYS: Presets for repeated, continuous surveying
BASE-STATION LOGGING: Select a base-station signal to perform LiveSCAN logging
INDUSTRIAL ROUTER RANGE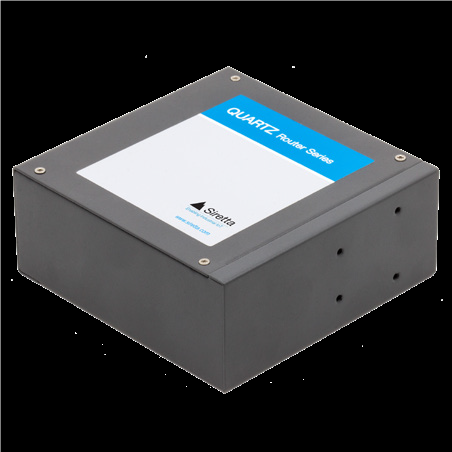 SIM: Dual SIM facility
NETWORK PORTS: 2 x LAN but there is the option to have 1xWAN + 1xLAN
SERIAL: RS232 via terminal block connector or console port
GPIO: 3 x DI/O ports
ANTENNA: MIMO for 4G(LTE)
WiFi: Optional
GPS: Optional
OTHER OPTIONS: RS485 can be supplied instead of RS232 – MOQ Applies
ULTRA SECURITY VPN: PPTP, L2TP, GRE, IPSec VPN, OpenVPN
ENCLOSURE: Industrial robust design and compact metal housing, shock and
vibration resistant
MOUNTING: Supports DIN Rail mount via adapter
TECHNOLOGY: 3G & 4G models with fall back: 3G to 2G, 4G to 3G and 2G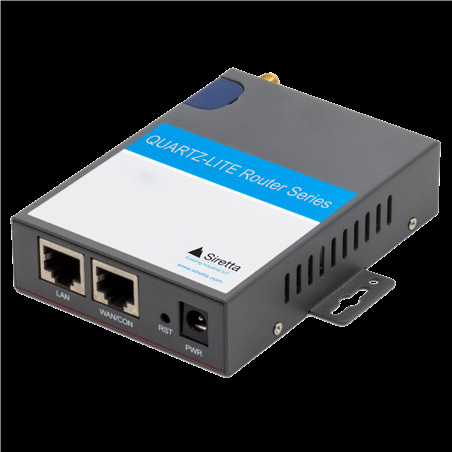 SIM: Single SIM facility
NETWORK PORTS: 2 x LAN but there is the option to have 1xWAN + 1xLAN
ANTENNA: MIMO for 4G(LTE)
WiFi: Optional
GPS: Optional
ULTRA SECURITY VPN: PPTP, L2TP, GRE, IPSec, IPsec IKE v1/v2, OpenVPN
Client
ENCLOSURE: Industrial robust design and compact metal housing, shock and
vibration resistant
MOUNTING: Supports DIN Rail mount via adapter
TECHNOLOGY: 3G & 4G models with fall back: 3G to 2G, 4G to 3G and 2G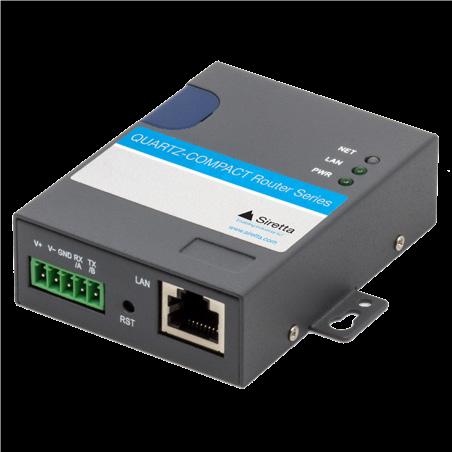 SIM: Single SIM facility
NETWORK PORTS: 1 x LAN
SERIAL: RS232 via terminal block connector
ANTENNA: MIMO for 4G(LTE)
GPS: Optional instead of serial port
OTHER OPTIONS: RS485 can be supplied instead of RS232 – MOQ Applies
ULTRA SECURITY VPN: PPTP, L2TP, GRE, IPsec, OpenVPN
ENCLOSURE: Industrial robust design and compact metal housing, shock and
vibration resistant
MOUNTING: Supports DIN Rail mount via adapter
TECHNOLOGY: 3G & 4G models with fall back: 3G to 2G, 4G to 3G and 2G
INDUSTRIAL MODEM RANGE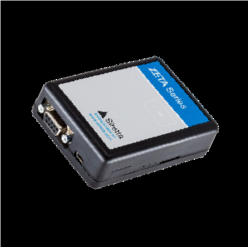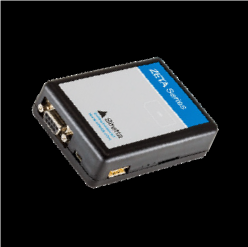 TECHNOLOGY: NB IoT & LTE CAT M with 2G fallback
POWER LEVEL: Ultra Low Power
SERIAL I/F: RS232 & USB
TECHNOLOGY: NB IoT & LTE CAT M with 2G fallback
POWER LEVEL: Low Power
SERIAL I/F: RS232 & USB
GPIO: 3x Dig I/P, 2x Dig O/P, 1x ADC, 1x RS232 Debug, 1x PSU O/P
ZETA MODEMS NB IoT
D/L Peak 26 kbps
U/L Peak 62 kbps
CAT M
D/L Peak 300 kbps
U/L Peak 375 kbps
TECHNOLOGY: LTE CAT 1 (EU) with 3G & 2G Fallback
POWER LEVEL: Ultra Low Power
SERIAL I/F: RS232 & USB
TECHNOLOGY: LTE CAT 1 (EU) with 3G & 2G Fallback
POWER LEVEL: Low Power
SERIAL I/F: RS232 & USB
ZETA MODEMS CAT 1
D/L Peak 10 Mbps
U/L Peak 5 Mbps
VoLTE (Voice over LTE)
TECHNOLOGY: LTE CAT 4 (EU) with 3G & 2G Fallback
POWER LEVEL: Low Power
SERIAL I/F: RS232 & USB
GPIO: 3x Dig I/P, 2x Dig O/P, 1x ADC, 1x RS232 Debug, 1x PSU O/P
TECHNOLOGY: LTE CAT 4 (EU) with 3G & 2G Fallback
POWER LEVEL: Low Power
SERIAL I/F: RS232 & USB
GPIO: 3x Dig I/P, 2x Dig O/P, 1x ADC, 1x RS232 Debug, 1x PSU O/P
NAVIGATION: Global Navigation Satellite System (GNSS)
ZETA MODEMS CAT 4
D/L Peak 150 Mbps
U/L Peak 50 Mbps
VoLTE (Voice over LTE)